Open-source database for lithium-ion batteries released
The "BetterBat" research project has released an open-source database of over 300 lithium-ion battery cells from various manufacturers, with continuous updates. It allows industry and research institutions to benchmark battery cells and determine their suitability for various applications.
The battery cell market is characterized by a high level of diversity, with numerous manufacturers producing cells of varying sizes, formats, and active materials, each tailored to specific applications.
To address this heterogeneity, the "BetterBat" research project has recently released an open-source cell database that contains detailed technical information on more than 300 cells, including size, weight, capacity, nominal voltage, operating window, cycle life, standard and maximum charging or discharging rates, energy density, and specific energy.
Information is primarily sourced from official datasheets. While discrepancies to datasheet information may occur in real-world operations, this database provides valuable insights for industry and research institutions to benchmark and enables quick and accurate techno-economic selections of suitable cells.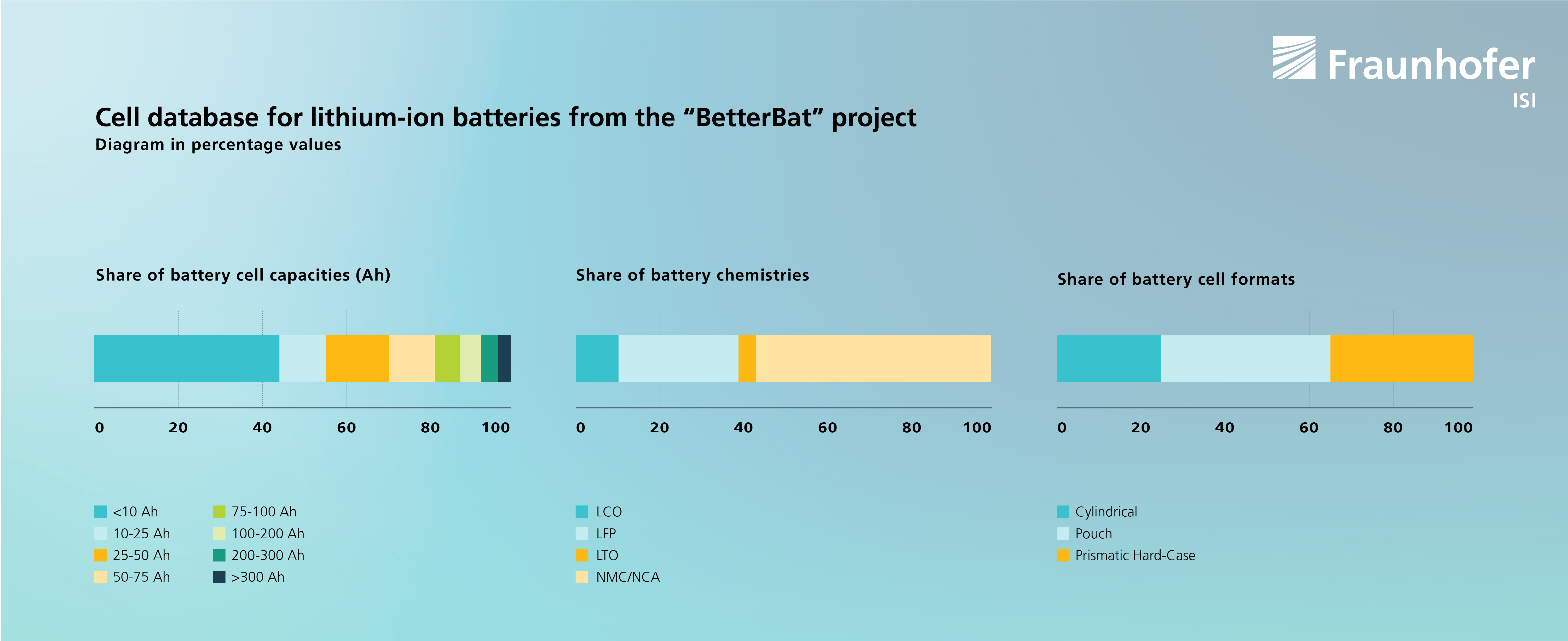 Database Use Case
The recent publication "Techno-economic cell selection for battery-electric long-haul trucks" showcases the application to determine the profitability of using battery cells in heavy long-haul trucks. The results visualize the influence of different cell properties on profitability, such as cycle life, energy density, fast charging capability, or specific energy.
Figure 2 demonstrates the trade-off between cost-parity price and payload capacity. Findings suggest that cost-effective operations of battery-powered trucks will be possible soon without accepting additional downtime or reduced payload and volume restrictions.

The "BetterBat" project and its contribution to battery research
The "BetterBat" project, funded by the German Federal Ministry of Education and Research BMBF as part of the "Competence Cluster for Battery Use Concepts", focuses on systemic and application-specific requirements for battery technology. Partners are the Fraunhofer ISE, Fraunhofer ISIT and Fraunhofer ISI, RWTH Aachen (ISEA) and the Technical University of Munich (FTM).