National Cycling Plan (NCP) 3.0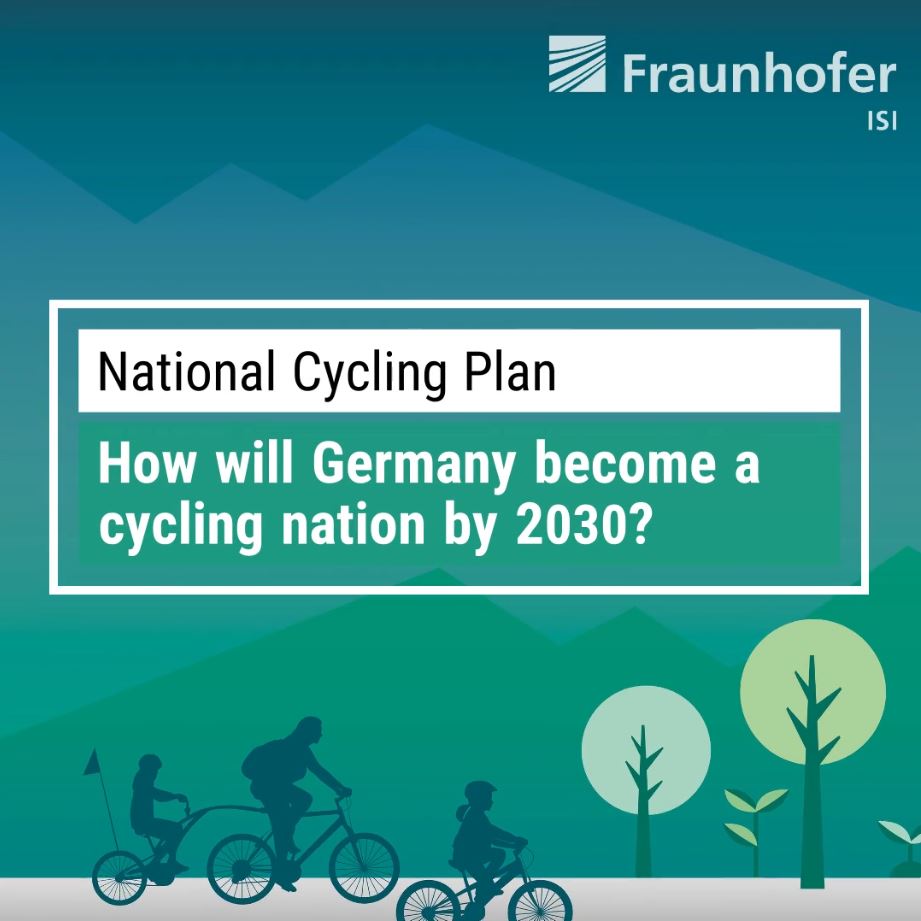 In its National Cycling Plan (NCP) 3.0, the German government sets the strategy of the federal, state and local governments for promoting cycling in the period 2021 to 2030 and defines concrete goals that should be reached by then. The NCP 3.0 was officially presented at the National Cycling Congress 2021 in Hamburg by the Federal Minister of Transport, Dr. Andreas Scheuer, on April 24, 2021.
On behalf of the Federal Ministry of Transport and Digital Infrastructure (BMVI), and coordinated by ifok GmbH, Fraunhofer ISI and the PTV Group provided specialist and scientific support for the work on the NCP 3.0. In a dialogue forum, approaches were developed for the future promotion of cycling in Germany, which were integrated into the National Cycling Plan and are intended to turn Germany into a cycling nation by 2030.