Scenarios for the Commission on the Future of Agriculture
"Szenarien für die Zukunftskommission Landwirtschaft"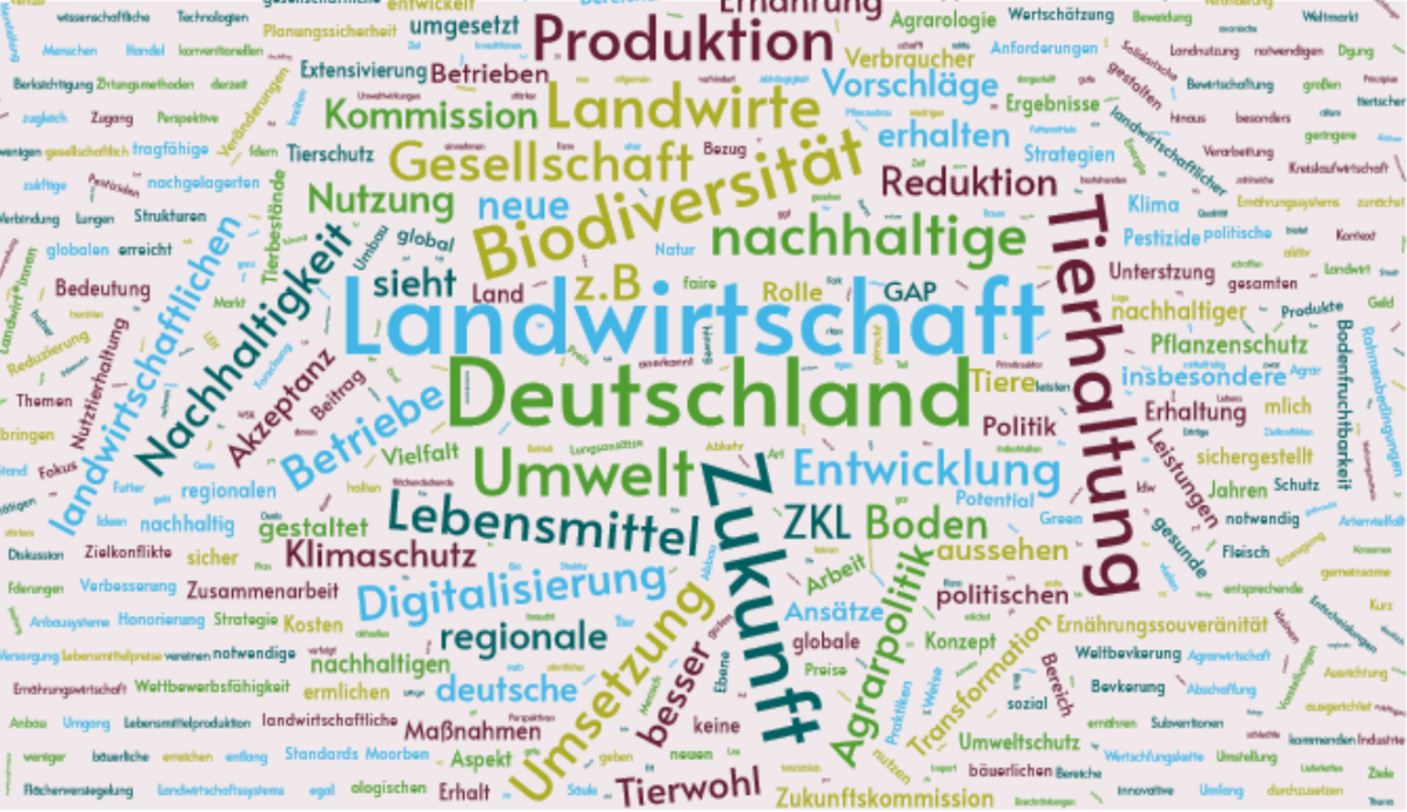 Agriculture in Germany is a focal point for very different economic, political and social requirements and development perspectives. Within the framework of the Commission on the Future of Agriculture, the Working Group on Futures has taken on the task of outlining what sustainable futures for agriculture and food supply in Germany might look like. The process of developing these futures was supported by the members of the commission and accompanied scientifically, conceived and moderated by Fraunhofer ISI. The results of the project were incorporated into the final report of the Future Commission and were part of the "Future Talks on Agriculture" held on March 16, 2021 at the Futurium Berlin, moderated by Elna Schirrmeister.