Made in China 2025 - What China's industrial policy means for the German economy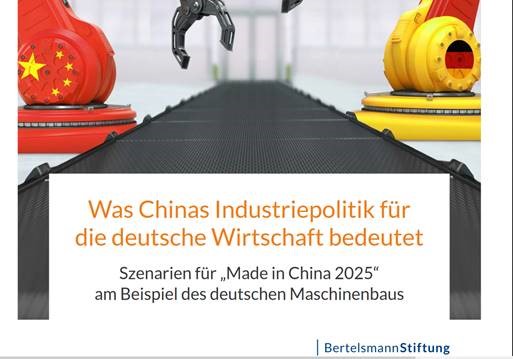 With the industrial policy initiative "Made in China 2025" launched in 2015, the People's Republic of China hopes to become a leading technology nation. The selected high-tech industries also include sectors in which German companies are traditionally strong and which are of great importance to Germany as an export nation, including mechanical engineering.
What does it mean for Germany as a business location if China actually realizes its plans completely or at least partially successfully? To answer this question, this study develops scenarios using the German mechanical engineering sector as an example, based on projections and model calculations.
Five scenarios were analyzed. The key influencing factors were the growth of the Chinese engineering market and the extent to which the Chinese engineering sector catches up technologically ("technology catch-up").